Sustainability and Compofloor
Read and learn all about the durability of the Compofloor
"Did you know that 36 football fields of forest disappear every minute? This occurs mainly in tropical forests in the South American Amazon, the African Congo Basin and Southeast Asia. Deforestation accounts for 15% of global CO2 emissions on an annual basis and thus plays a major role in climate change. In addition, 80% depends on the forest for all the animals in the world, as do millions of people who live or work in the forest." 
In our society we produce foodstuffs and products in order to provide for our existence. In doing so, we burden our environment and deplete the earth's natural resources. Our goal is to keep this burden to a minimum, to use as many natural energy sources as possible and to deal with our resources in a responsible manner.
We are proud to carry the FSC certificate. With this we comply with the FSC standard and contribute to maintaining the Benefits From Nature. Knowing more? Then look for more background information www.fsc.nl. In addition, there are a number of points why choosing a Compofloor is sustainable. So feel free to read more about the durability of the Compofloor!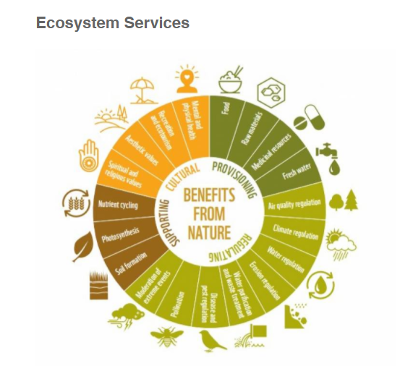 The effect of an insulated floor
Floors lose a lot of heat through cold and often damp crawl space and foundation walls. Especially in autumn and winter you notice this very well in the house because of the cold that the floor gives off. Not only is that not comfortable, but your used energy will also leave the house in no time. An insulated floor limits heat loss and the draft of cold, so that you enjoy all the benefits of a warm floor, especially in combination with underfloor heating.
So you can say that an insulated floor has many advantages. First of all, you need to heat less, because the heat stays in the house. With floor insulation you save on your energy bill. You experience more comfort at home. If you have cold feet, you are completely cold. Even if you set the heating to thirty degrees! If you have warm feet, 18 degrees in winter can already be very comfortable in the house. An insulated floor keeps the floor warm and that is why it is so effective for a pleasant living environment.
The benefits of an insulated floor
A well-insulated floor brings benefits. Below is a short list of the benefits!
It ensures a healthy and pleasant living environment.
The floor feels more comfortable (passive floor heating).
Less energy loss is good for the environment and your wallet.
Mold and dust mites have less chance due to less moisture and higher temperatures.
A number of nice advantages of course and in addition, of course, the biggest advantage is that you save on the energy bill. This makes the Compofloor a sustainable choice! Are you curious about the possibilities for you? Request a quote without obligation!