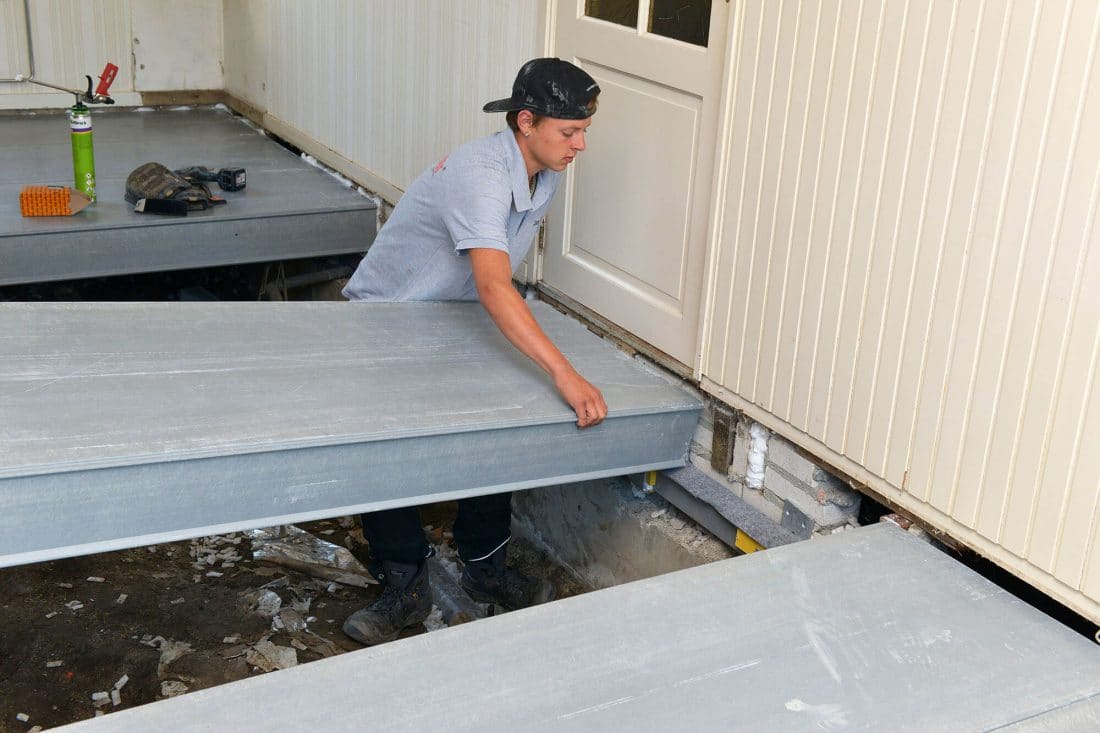 A new floor with Compofloor?
Do you want a new floor or replace your old floor? Then you have come to the right place at Compofloor. In addition to our standard product, we can completely unburden you together with our regular partners. Are you curious about the possibilities? Read below a brief overview of what we can do for you.
Replace your old floor
Are you going to replace your old floor? Then we can help you with that too. If you have a new floor installed by Compofloor, we can also remove the existing floor. Would you like to make use of this option? Please ask for the possibilities and conditions with your application, then we can discuss this with you right away. You can always call in advance Contact contact us or fill us in without obligation Contact Form in! Are you curious about what it will cost? Then fill in our product configurator and find out what the costs will be.
Requested a new floor, now what?
Are you completely out? Are you going for a new floor or are we going to replace the old one? Then it is useful to take a few things into account. Such a large project naturally requires measures and a removal container (or an extra hand) is very useful, for example. Of course we at Compofloor are happy to lend a hand. However, we are not a moving company, but we can certainly help with something. It is best to contact us by phone and ask about the possibilities. Then we will work it out together for sure!
Insulate your new floor (or replaced floor)
We cannot just lay a Compofloor floor! This is preceded by a number of steps. The Compofloor renovation floor system is simple, sustainable and energy-reducing. We will first of all (where necessary) replace the often uninsulated, draughty and rotten ground floor within a day. Compofloor guarantees a comfortable, airtight floor system that supports you in lowering your energy bill and increasing your living comfort. The Compofloor consists of insulation elements that are completely enclosed by composite. The elements are therefore very strong and lightweight and have a very high insulation value. Would you like some more information about this? Read more about the Compofloor here floor system† Are you curious about the costs? Then read on!
What will the costs be?
Do you have enough information and are you curious about the costs? Please contact us by phone. You can then request a quote with confidence. You can also already our product configurator to fill in. You fill in a few questions and we calculate the price. That way you know exactly where you stand!