High
High Insulation Value

Long
lifespan

100%
airtight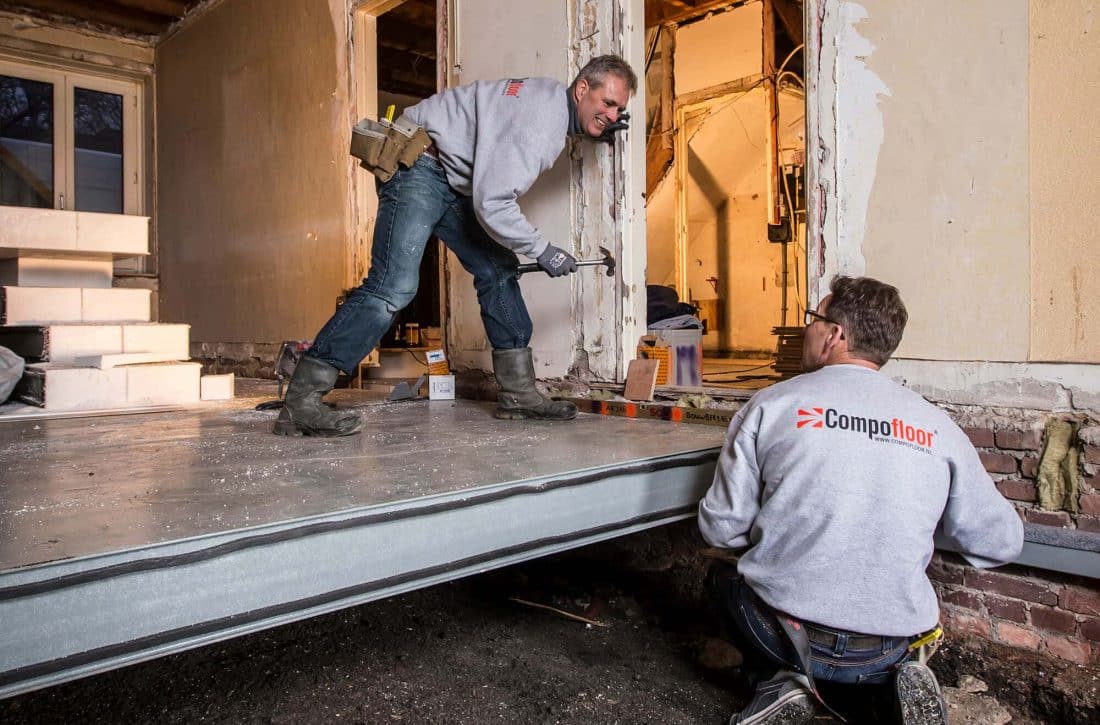 Compofloor
The renovation floor specialist from Holland
Compofloor specialises in renovating ground floors. Our passion is to carry out a floor renovation with minimal inconvenience to residents. We enjoy doing this directly for private homeowners and project-based for housing associations or investors.
Insulation of floors
The Compofloor renovation floor system is simple, durable and energy-reducing. The mostly uninsulated, draughty and rotten ground floor may be replaced by us in 1 day. Compofloor guarantees a comfortable, airtight floor system that supports you in lowering the energy bill and increasing your living comfort. The Compofloor consists of insulation elements that are completely enclosed by composite. The elements are therefore very strong and lightweight and have a very high insulation value.
Renovation of floors
We know from experience that the connection of the new floor to the existing architectural construction is very important for floor renovation. Compofloor has developed a special mounting anchor for this. As soon as the wooden beams have been replaced, the mounting anchor ensures that the new renovation floor does not put extra strain on the existing wall and ensures less noise transmission between the new floor and the existing building walls.
Thanks to the composite material, a long service life is guaranteed. The elements are prefabricated in our own factory and clicked together as "male - female" during assembly. This makes the floor airtight and always fitted with the correct clearance for the best end result.
Benefits
Replacing the benefits of Compofloor renovation floor with wooden floor:
High energy efficiency, due to high insulation values and the prevention of cold and air bridges;
Great ease of renovation due to high construction speed (1 day per home) and very low weight;
High durability, the product has a very long service life and will not rot;
Complies with all new construction standards;
Can be used in almost any home;
No waste during installation by prefabrication. No concrete against the walls (dry building method);
No structural adjustments required due to lightweight system (25 kg / m2).