266 homes AC Borst Bouw BV in Heemskerk
For AC Borst Bouw BV we deliver and assemble our renovation floor in the living rooms of the music area in Heemskerk. Compofloor BV takes care of the total renovation, from removing the existing floor to insulating the foundation, placing the prefabricated floor elements and finishing with a wooden top floor. The next day the floor is delivered to the resident with a floor finish of your choice. We are proud to present the homes of Woon op Maat to provide with our system along with AC Borst Bouw BV. A nice challenge to do this inhabited condition with this construction speed. A great cooperation to build on!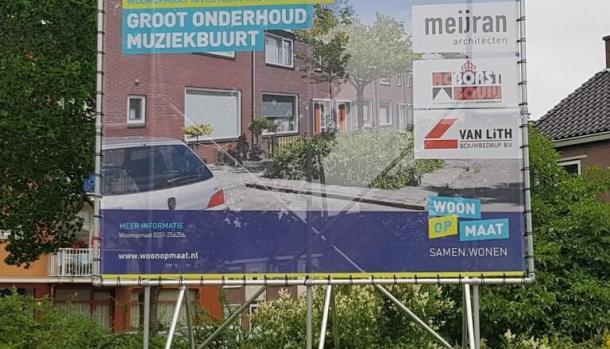 The benefits of the Compofloor:
Similar thickness and weight as the wooden beam layer to be renovated;
Easy installation due to a very low weight;
Meets constructively the new construction standards;
High energy efficiency to a reduction of the energy bill by 20%
Thanks to prefabrication, a very fast construction time. Your floor renovated in 1 day without waste.
The QV10 tests have shown that the Compofloor gives the best results on air tightness