Did you know that the government may have drawn up financial compensation for the renovation or renovation of your home? We see that it can be quite intimidating as a homeowner to find out what options have been made available in the area of subsidies, VAT rates and other schemes. With this document we offer a bit of guidance in research into the options made available in 2019.
How do I find out if subsidies apply? Municipalities and provinces may provide local subsidies. The website http://www.energiesubsidiewijzer.nl gives as first orientation an overview of the available subsidy pots. This website can be searched by place of residence, and will very easily give you an overview of the resources made available. However, we cannot guarantee that the list is up to date at any time of the year. To be sure that you have explored all available funding options, Compofloor refers you to the websites of the Provinces, Environmental Services (Regional Implementing Services) and the municipalities. We therefore advise you to complete your search in the above order.
Insight into subsidy options in 4 steps
Step 1: Starting with the Provincial grants, these can of course be found on the websites of the provinces themselves, often under the heading 'digital counter' the subsidies are clearly arranged. For the subsidies aimed at renovating or renovating your home, search for the themes 'energy', 'environment' and / or 'living'.
Step 2: An overview of the environmental services and their websites can be found at www.omgevingdienst.nl. Find the icon for the environment service in your region and click on 'read more'. The annual list of regional subsidies can usually be found via the search function on the website of the environmental services.
Step 3: Subsidies can also be used up municipal level are offered. For this you can consult the website of your municipality.
Step 4: Check whether national regulations apply. In addition to provincial regulations, there will also be national regulations in 2019. There are essentially three schemes that may be of interest to you; a lower VAT rate on labor costs, the subsidy energy saving own house (SEEH), investment subsidy sustainable energy (ISDE) and a Energy saving loan.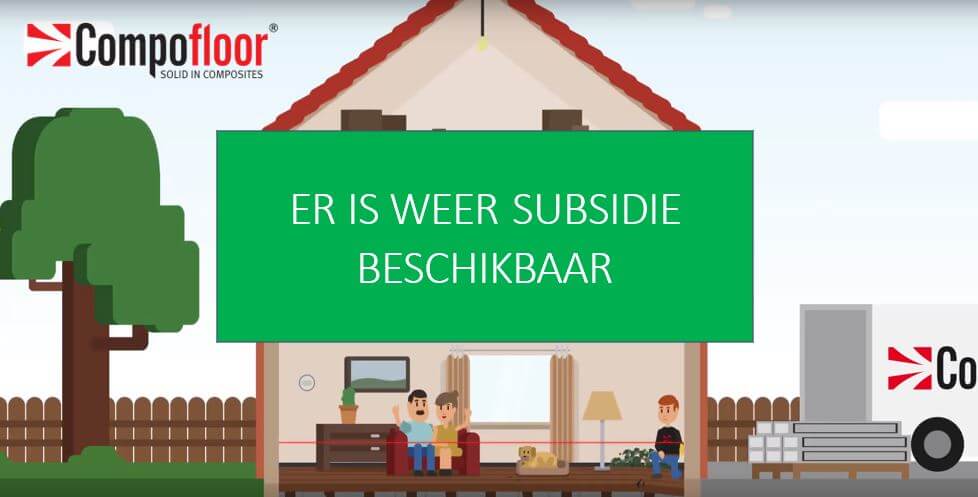 Overview National schemes autumn / winter 2019
Energy saving own home (SEEH) subsidy:
As a homeowner or VVE, you can qualify for the SEEH scheme if you implement 2 or more energy-saving insulation measures. A minimum insulation value of 3.5 m2K / W applies to your new floor; the Compofloor® renovation floor more than satisfies this requirement. The basic insulation of the Compofloor® is 4.44 m2K / W. This means that you can get € 7 per m² over the entire surface of your floor. The subsidy amount for a customized advice report is € 150 RVO website Read about the conditions and find more information. Environment is also central a SEEH manual For VVEs, varying activities are eligible. View the infographic of RVO.Pay attention! You only receive a SEEH subsidy once for a home. Do you want to take more than 2 insulation measures? Then apply for a subsidy for all measures at once.
Very energy efficient package (ZEP)
If you want to implement a total package of insulation, you will receive a bonus amount of € 4000 on top of the subsidy for the individual measures. If you opt for the highly energy-efficient package, you take the following measures:
insulation of roof, facade, floor, glass, frames and doors
a system for CO2-controlled ventilation or balance ventilation with heat recovery. These measures are also subject to stricter requirements. A minimum RC value of 4.0 m2K / W now applies to the floor, so Compofloor® still complies well with 4.44 m2K / W.
The SEEH for owner and resident runs from August 15, 2019 to December 31, 2020.
Combining grants is allowed
You can combine the subsidy for home insulation and the additional measures with one energy saving loan or with other subsidies, for example from the municipality or province. Check with the Energy subsidy guide whether you can also apply for other subsidies.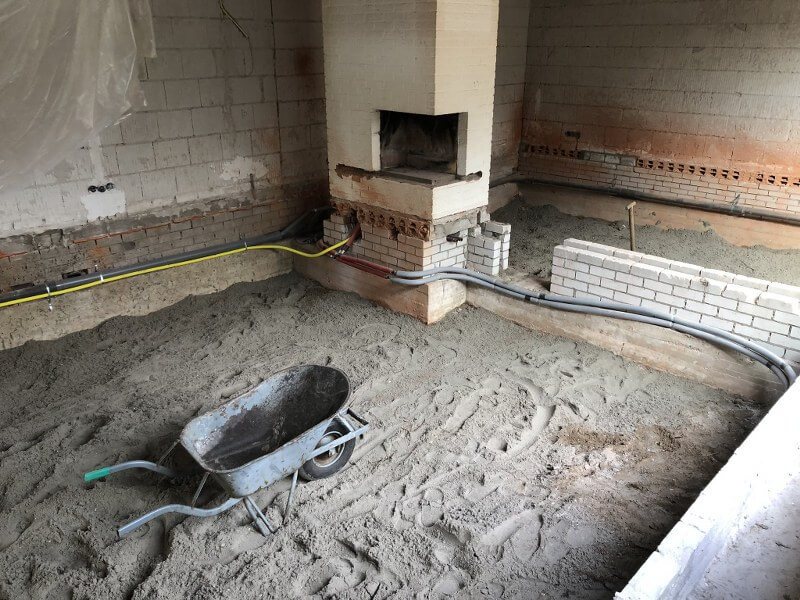 Other schemes (loans / mortgages):
Loans / mortgages
If you currently have no capital but still want to improve the energy performance of your home through, for example, better insulation, then the Energy Saving Loan from the National Energy Saving Fund may be something for you. With an interest of 1.7% and a repayment time of 10 years, you can finance energy-saving measures with a loan of up to € 25,000. (ZEP + / Zero on the Meter up to a maximum of € 65,000)
Want to know more about the Energy Saving Loan? Then visit the website.
In addition to loans from the government, some banks are also active in the field of energy saving. Triodos, ASN bank and ABN AMRO have separate mortgages for making your home more sustainable, with a lower interest rate and / or a targeted building fund account.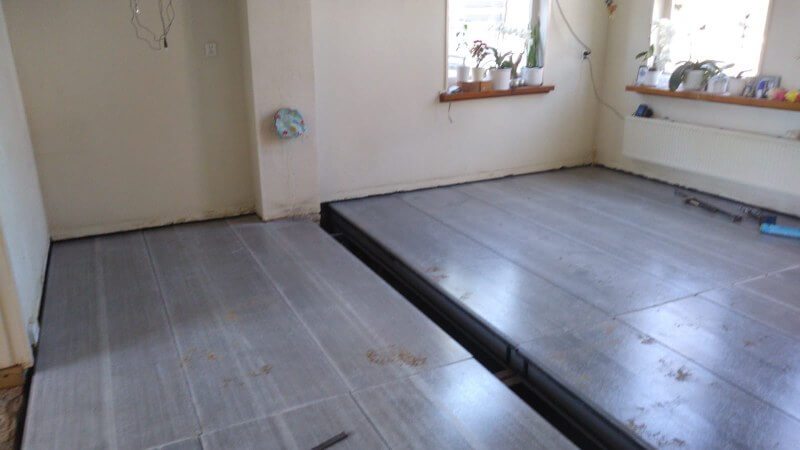 Sustainable energy investment subsidy (ISDE) 
Currently, the investment subsidy for sustainable energy (ISDE) serves as support for heat pumps, solar boilers, biomass boilers and pellet boilers after 2020. Insulation is also included.
Discover on this page for more information about our innovative floor system. On Environmental center You will find a lot of information about energy saving and financing options. In particular the overview 'How do you finance home insulation?'provides good tips for calculating the energy saving yield and also has tips for applying floor insulation.You can always contact our sales department for personal advice on your floor renovation. Tel. 085 07 18 888 or send an e-mail to sales@compofloor.nl.